Workplace Wellness Whisperer – Weekly Tips Summary (Dec 13)
Hello Wellness Seeker,
As we spend about a third of our time (half of our waking hours!) at the office, it's an important place to maintain good physical and mental health practices—which ultimately make a big impact on our overall health and well-being. Not all these tips can be implemented at work, but are also applicable outside of work and can impact your quality of life tremendously.
I'm really excited to be sharing with you a summary of this week's workplace wellness tips. These 5 tips are easy to digest and even easier to implement, I love simplicity and practicality and I'm sure you do too.
Check out Tip #1– Develop An Attitude Of Gratitude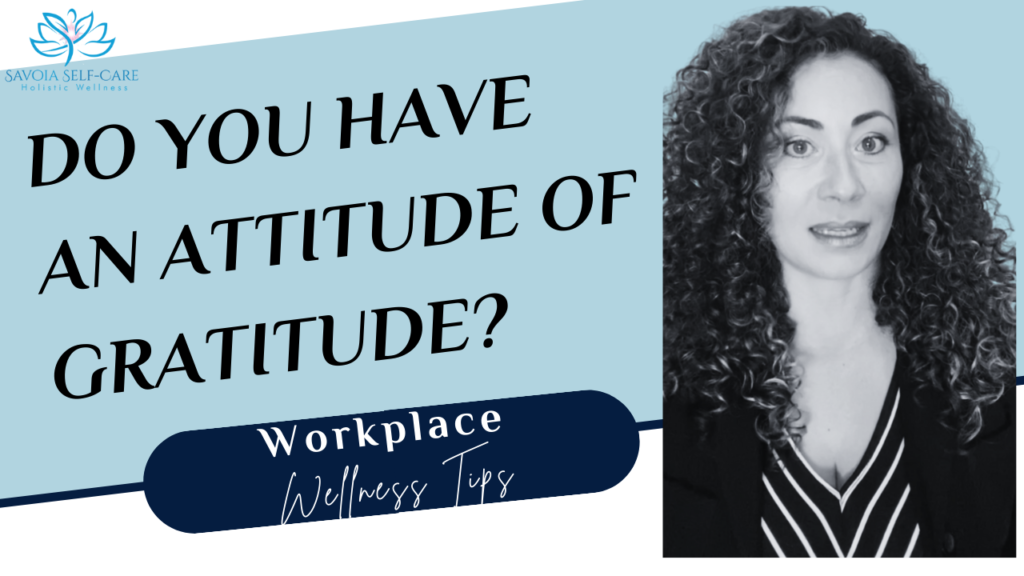 If someone were to ask you what you're grateful for in the present moment, would you have an answer ready? Could you easily recall the small moments in your day that bring you the most joy?

The simple habit of reflecting on what you're grateful for can actually lead to a happier, more content life. Incorporate a daily gratitude practice, perhaps at the end of your day think of 3 -5 things you're grateful for that day. Keeping a journal is highly recommended not only because of the power in writing things down, but also because you can always refer back to it.

Worthy of mention that the gratitude exercise, comes from research at the Happiness Lab, at Harvard. The research found that people who practiced gratitude for 30 days in a row, have been associated with decreases in depression of 28%, that a 1% improvement every day, on average, that is significant that can that can move the needle between actually being clinically depressed and not. And that is 30% improvement is just after 30 days.
Check out Tip #2 – Get Moving!
A study of over 1000 men & women found that those who walked at least 20minutes a day, at least 5 days a week, had 43% fewer sick days than those who exercised once a week or less.
One of the workplace wellness tips that can be most helpful, both physically and mentally, is to get outside during the day to take a walk. Not only does this help boost energy and creativity (particularly in the afternoon!), but it's all-around good for your health to get some vitamin D and fresh air.
Even if your workplace doesn't support you taking leisurely strolls at your whim, there are other ways to incorporate walking into your day:

✔️suggest a walk-and-talk meeting with a colleague;
✔️take a walk on your lunch break;
✔️take a phone call while walking.
Check out Tip #3 – Yes, Green Tea Is Really Good For You!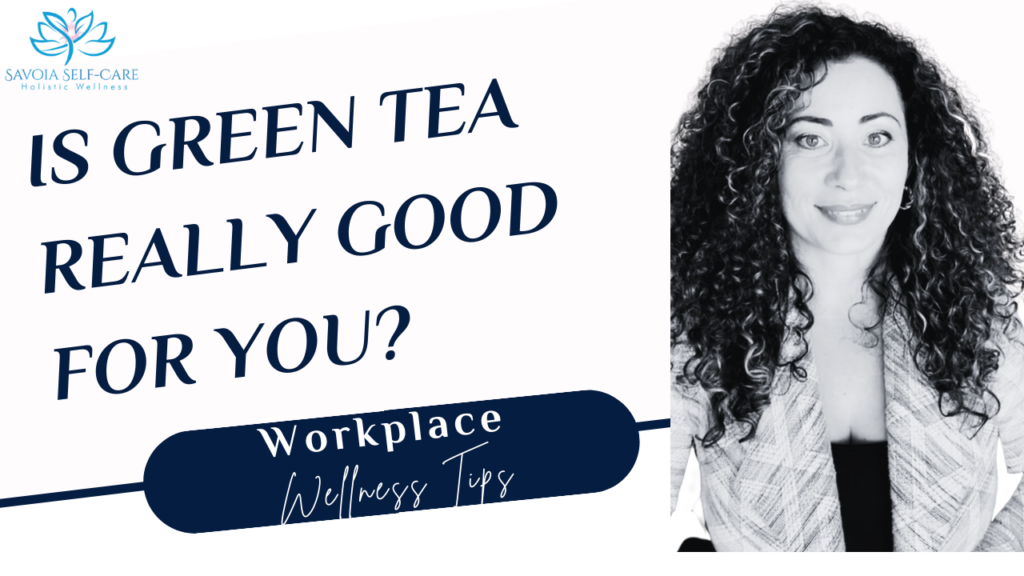 According to a report from the International Institute of Sustainable Development, tea is the second most consumed beverage in the world, after water. Green tea is used in traditional Chinese and Indian medicine and can help with several health problems. A 2016 meta-analysis of observational studies suggested that daily green tea drinking is associated with a decreased risk of cognitive impairment. Green tea is different from other teas because it is made from unoxidized tea leaves and is less processed than most other teas.

When you begin your day with green tea it will help you replace other unhealthy beverages. It can be calming and reduce anxiety. It lowers cholesterol and improves the brain function. So make sure you get your cup or two today and every day.
Check out Tip #4 – Reduce Your Sitting Time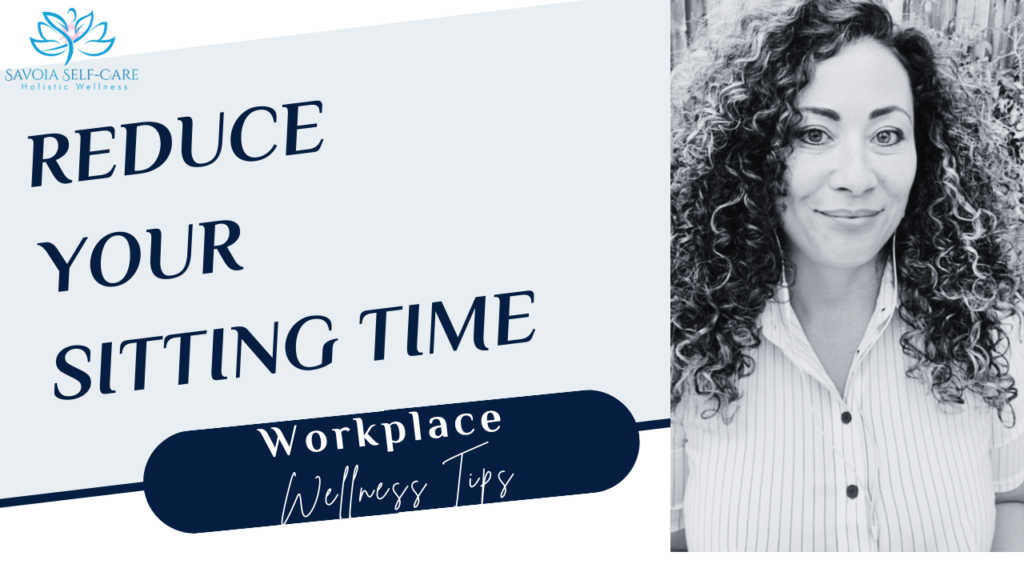 The typical American sits an average of 9.3 hours a day–an entire 90 minutes longer than we sleep each day. According to researchers, people who sit for more than 6 hours a day are 40 percent more likely to die within 15 years than people who sit for fewer than 3 hours a day. Researchers at Stanford University found that the creative output of people increases by an average of 60 percent when they are walking. Indoor walks were found to be just as effective for boosting creativity as outdoor walks.

So I strongly encourage you to work outdoors, or have walking meetings to make the most of fresh air, but also to energize you, helps you feel calm and reduce stress. If you're a manager I highly recommend you encourage your team to take a break and go outside, or work outside if you have the right set up of course, or encourage walking meetings.
Check out Tip #5 – Express Love For Optimal Wellbeing
Have you showed some love to someone today?
It's important to show others the love that we want for ourselves. Begin your day with a loving gesture towards a friend, family, neighbour, colleague or even a pet. You can show love to the universe in any small way possible that would add value and give back to society. The key is sincerity and to give love without any expectation of a return. Receiving and expressing love makes our emotional health stronger. Love, affection and caring can all be shown in several different ways. All of these ways need to be meaningful to you, and useful. Start today. The world needs you. So go ahead send that text, email or make that call to that loved one for both yours and their health and optimal wellbeing.
Which one of these three amazing tips will you adapt to prioritize your wellbeing today?
Remember to subscribe to my YouTube channel here so that you don't miss any of the future videos.
Get started with your workplace wellness strategy with my Workplace Wellness Calendar here

P.S. If you're ready to leverage your workplace wellness strategy and explore how to optimize individual, team and your company's performance, book your complimentary Workplace Wellness call here