Workplace Wellness Whisperer – Weekly Tips (Jan 24)
Hello Wellness Seeker,
Do you want to make better decisions & create competitive wellness plans to attract and retain talent?
This year employers are investing most in mental health (88%), telemedicine (87%), stress management/resilience (81%), mindfulness and meditation (69%), and COVID-19 wellness passport (63%) programs. It is clear that companies are extremely focused and dedicated to supporting mental well-being and holistic wellness.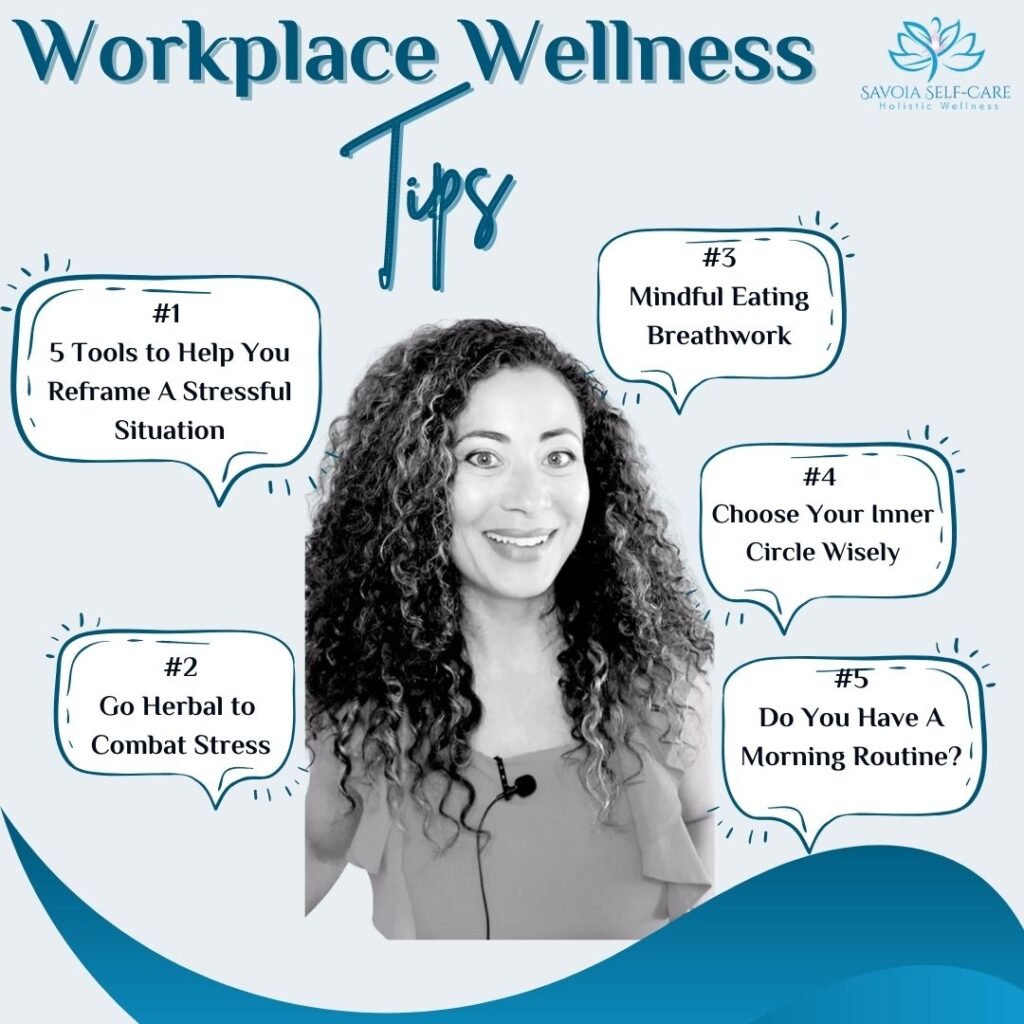 I invite you to explore my 5 practical workplace wellness tips that I share with you every week. Watch the videos on my YouTube channel here and hit the SUBSCRIBE button, so you don't miss any future videos.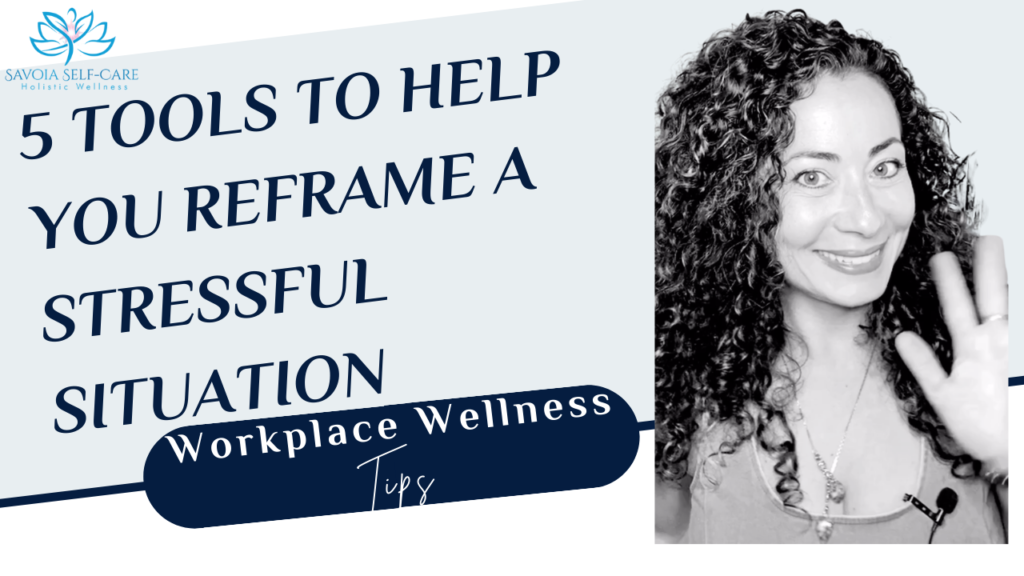 Tip #1: 5 Tools to Help You Reframe a Stressful Situation
Here are 5 Tools to help us reframe a stressful situation:
1. Question your thoughts: Are they real? Are they true and accurate?
2. Shift threats into challenges: Does this experience give you an opportunity to grow?
3. Expand time: Will this event matter in a year? 5 years? At the end of your life?
4. Increase your sense of control: You can't control events, but you can ask for help, find creative solutions, draw on resources, influence others involved. Focus on what actually do have control of.
5.Recognize that not all stress is harmful: Can you reframe the experience of a rapid heartbeat or butterflies in your belly as excitement? As a thrill and not a threat?
Reframing is a magical tool to practice every day.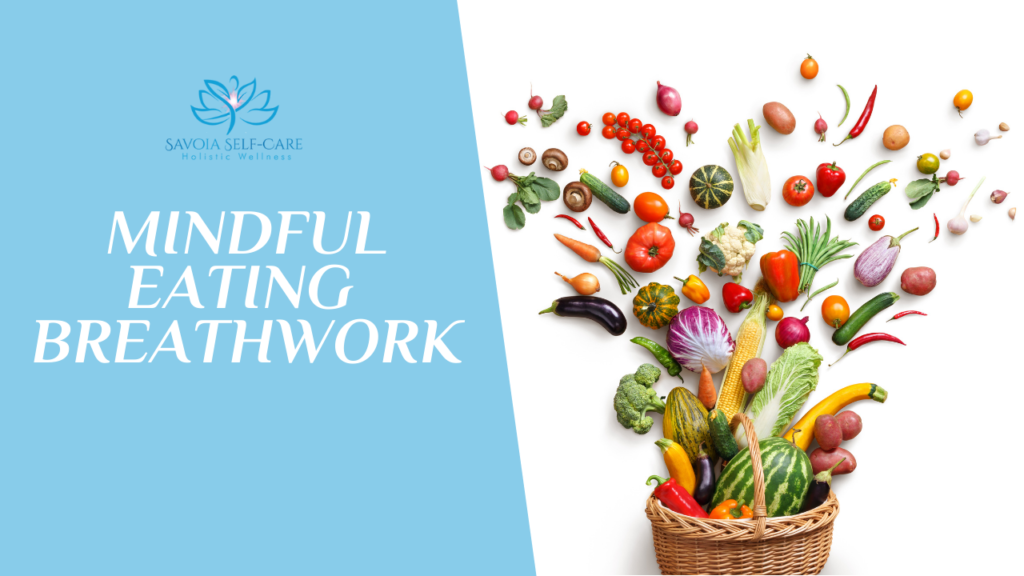 Taking the time to be more mindful before you eat allows you to better digest and assimilate your food so that you can nourish every cell in your body. One way to do this is through a mindful breathing technique a few minutes before enjoying your meal.
Check out my podcast episode #30 with Anders Olsson where we go into more detail of why this is so important, by searching for Self-Care Goddess Podcast or on your favourite podcast platform.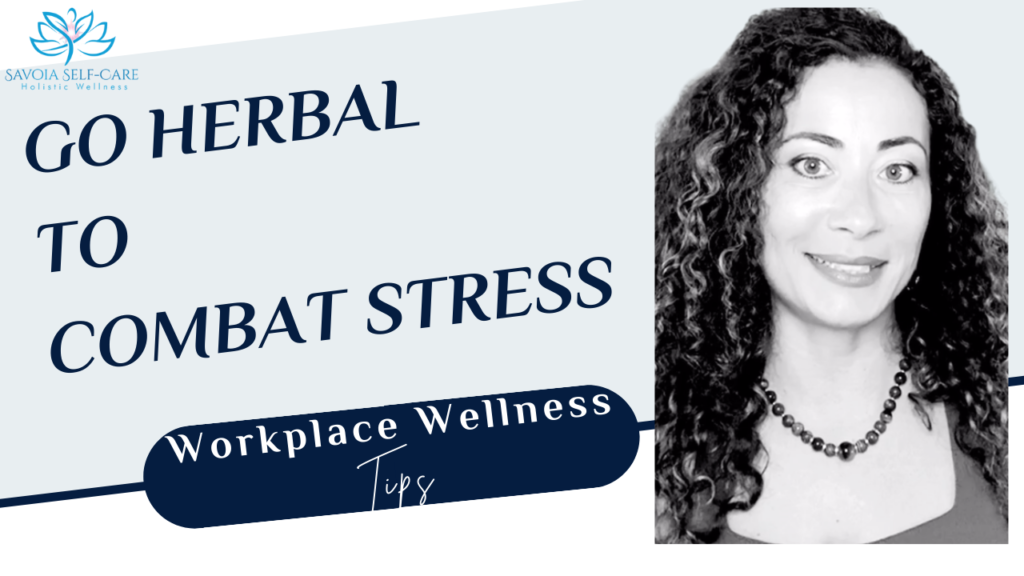 Tip #3- Go Herbal to Combat Stress
These herbs can work on the stress pathways in the brain as a powerful support when chronic stress is a problem.
– Panax Ginseng (Korean) Extract – very hot and very stimulating
– Ashwagandha – for "tired but wired" symptoms
– Holy Basil Extract – nervine relaxant
– Rhodiola Rosea – strengthens the nervous system
– Siberian Ginseng Extract – not stimulating helps with physical stress
– Licorice Root – reduces the workload of the adrenal glands
– Oats – nervine relaxant & lowers inflammation
– St. John's Wart – nervous system tonic
I always recommend working with a professional certified practitioner to help you modify the stress-inducing lifestyle habits to benefit from the amazing results of using these herbs synergistically.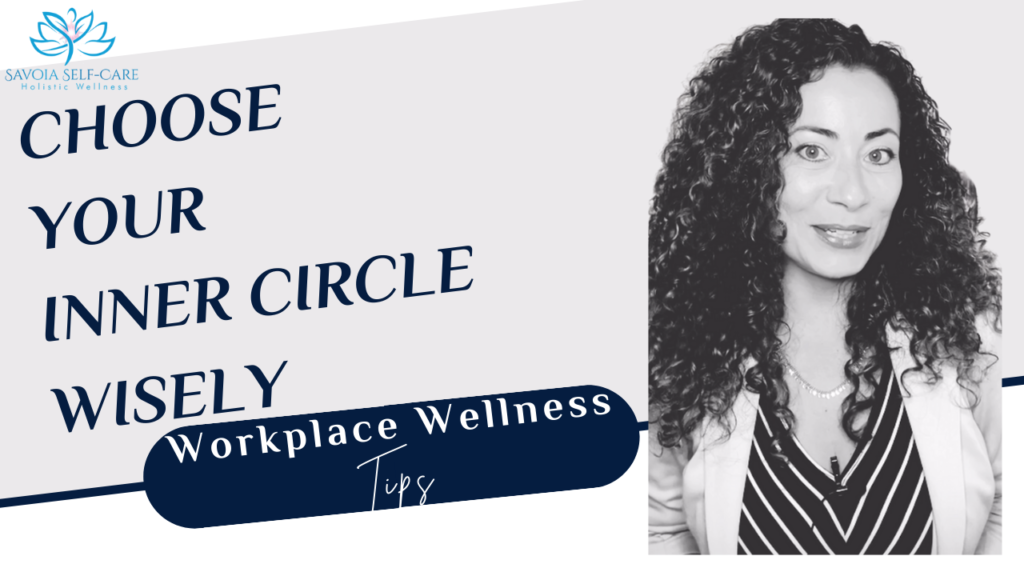 Tip #4 – Choose Your Inner Circle Wisely
According to Jim Rohn "You are the average of the five people you spend the most time with." So who are the 5 people you hang around with the most from the office?
The world's longest-lived people choose, or are born into, social circles that support healthy behaviours. Okinawans create moais – groups of 5 friends that commit to each other for life & support each-other throughout the years, even financially. Research shows that smoking, obesity, happiness, & even loneliness are contagious. By contrast, social networks of long-lived people favourably shape their health behaviours. At the workplace I advise you to hang out with colleagues of similar life goals and urge you to participate with the community programs organized by your HR to nurture that sense of belonging and inclusion, not only will it add years to your life but also make you more productive.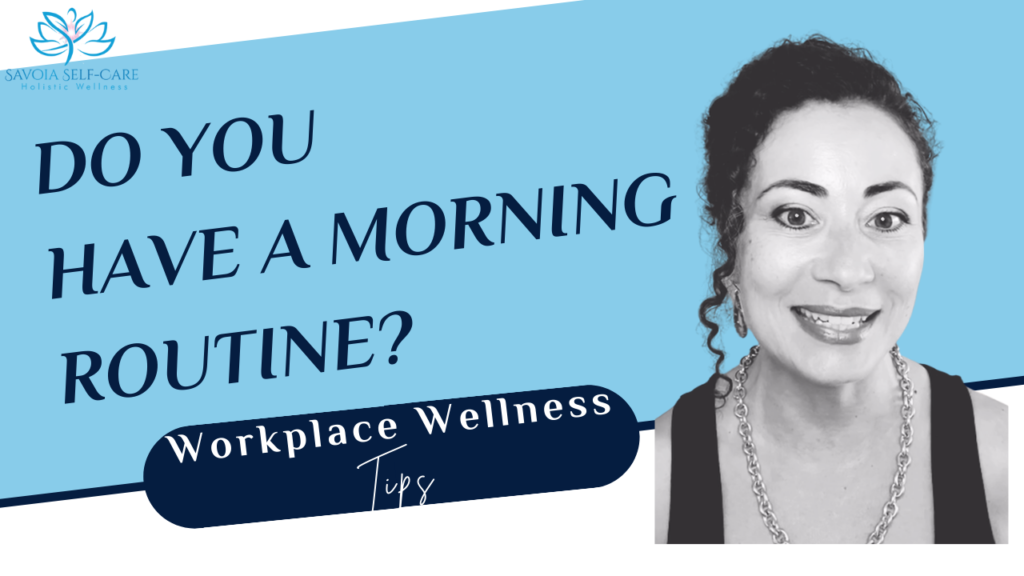 Tip #5 – Do You Have a Morning Routine?
A morning routine helps us set the tone for the day, better allowing us to control our schedules rather than our schedules controlling us. As we start each day fresh, we can better focus on what is in front of us, where to prioritize our time, and, ultimately, increase our productivity. I have found that I am most productive as soon as I wake up. So, I tend to do all my creative tasks in the morning. After my 60mins of self-care which is usually a mix of Breathwork, Yoga and weight training or spin. Creating a morning routine for yourself is essential to a successful life. Waking up a little earlier than usual will give you ample time to focus on your goals and conquer the day with more energy, mindfulness and strength.
Download my step-by-step guide to starting your day right and learn how to drop stubborn weight from the trouble areas that are resistant to diet and exercise for FREE from my website.
Get started with your workplace wellness strategy with my Workplace Wellness Calendar here.
References:
https://www.wellablelabs.com/research/employee-wellness-industry-trends-reports/2021